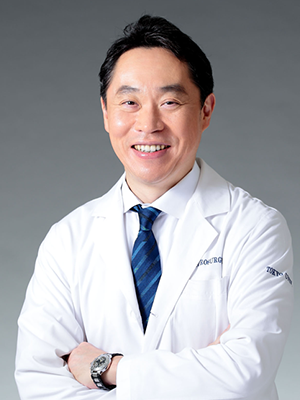 Neurosurgeon who creates new medical care
Hirofumi Nakatomi
Born in Fukuoka prefecture. Professor of Neurosurgery, Kyorin University School of Medicine.
Graduated from the University of Tokyo School of Medicine. University of Tokyo Graduate School of Medicine Graduate School of Neurology, Graduate School of Medicine.
My grandfather, my father is a dentist, my maternal grandfather is born in the family of doctors.
Neurosurgical specialist to realize preservation, regeneration and reconstruction of the brain and blood vessels with experience of over 3,594 cases in Japan and the United States.
In particular, she specializes in auditory nerve tumor, vascular malformation, cranial base meningioma, cerebral aneurysm surgery. In operation of cerebral arteriovenous malformation, surgery that does not change movement, sensation, and vision of limbs (97% preservation) is performed. (Surgery for cerebral stroke. 2016).
Received the Encouragement Prize of the Neurosurgical Society (Galena Prize). In America's most trusted neurosurgical Mayo Clinic, studied under former Air force 1 crew with the number 1 neurosurgical chairman in the United States.
After returning to Japan, he came to Toranomon Hospital as a surgeon of the neurosurgical department and is currently working. In 2004, he received the Japan Heart Foundation Kusano Prize, one of whom is chosen among 6000 members of the Stroke Association. In addition, in 2016, he won the Suzuki Jiro Prize in the development study of surgical simulation of cerebral arteriovenous malformation, making full use of the latest computer technology 3D computer graphics technology.
"I appreciate being able to do the operation which was said to be difficult at all other thankfully", "It was a state-of-the-art medical treatment that can not be accepted elsewhere" "Feel free to consult about meals and exercise. "" and so on. In magnifying surgery under a microscope, sticking standard of surgical accuracy is 0.1 mm = 100 um unit. Developed a procedure to carry out surgery with difficulty while always comparing virtual simulation and real-time monitoring (VR method). In actual surgery, techniques are under development that maximize function preservation.
VR method that ensures safety and certainty with visualization technology of intraoperative neural function It was developed by joint research with the Faculty of Engineering of the University of Tokyo and acquired worldwide patent. Protect your hearing, do not change your face Act as a "creator of VR law" Western countries that have reimported the VR method are installed in 7 facilities in 6 countries such as France, the United Kingdom, and Denmark, and in Japan, 15 locations such as the University of Tokyo Hospital, Keio University Hospital, and Kyorin University Hospital.
Under the philosophy of "Creating new medical care" , as a pioneer of new medicine to realize sparing, revitalization and reconstruction of the brain and blood vessel by making full use of the worldwide network I am struggling. He focused on microsurgery practice using a special instrument while looking through the microscope, at the University of Tokyo School of Medicine, at the university hospital of the University of Tokyo I also put my emphasis on backward development. While continuing to challenge medical innovation while making full use of the network with the world.
Biography
Japanese Academy of Neurological Surgeons Specialist
North American Skull Base Surgery Association Member United States Mayo Clinic Skull Base
Completed cerebrovascular surgery clinical fellow USA Mayfield clinic skull base surgery clinical fellow completed US house clinic neuro-otics, skull base surgery clinical visiting fellow completion
Number of surgical operations surgery
3594 cases (as of December 31, 2019)
1326 cases (auditory nerve tumor 372 cases, vascular malformations 158 cases, meningioma 338 cases, cerebral aneurysm 458 cases) in auditory nerve tumor, vascular malformation, cranial meningioma, cerebral aneurysm
Award history
Japan Stroke Surgery Society Best Paper Award Suzuki Jiro Award
Japan Stroke Society Hoshino Award
Japan Stroke Society Heart Foundation Kusano Prize Best Prize
Encouragement Prize of the Japanese Society of Neurosurgery, Division of Vascular Disease
Japan Neurological Society Encouragement Award
Mayo Quarter, Best Resident Award li>, Department of Neurosurgery, Mayo Medical College, USA
University university neurosurgical award, non-specialist department
University university neurosurgical award, specialist department
Review committee
Peer review peer review committee
Review peer review journal "Stroke" "Journal of Neurosurgery" "Neusosurgery" "World neurosurgery"
Concurrent post
・ At RIKEN, I am searching for the causative gene of cerebral aneurysm as a team leader of the Brain Science Center. (2018-present
・ I am conducting research on dementia regeneration as a visiting associate professor at the Department of Physiology, Keio University. (2016-present)